How to Cook
My goal in cooking is to use fresh ingredients to prepare meals that are simple and healthy. I feel like good quality ingredients should be showcased, not overcooked, leaving them in as natural state as possible for the most flavor and nutrition. Everything that I share with you are dishes with this in mind. I know that like myself you are busy but still want to enjoy healthy foods so follow along with me to learn simple and healthy cooking techniques.
Cooking Techniques
Some of the techniques that I enjoy using to prepare foods are steaming, roasting, stir-fry, smoothies, fermenting veggies, making kombucha, making kefir, yogurt and butter. Everything that I make is filtered through the question

"Is it feeding my body or feeding disease"?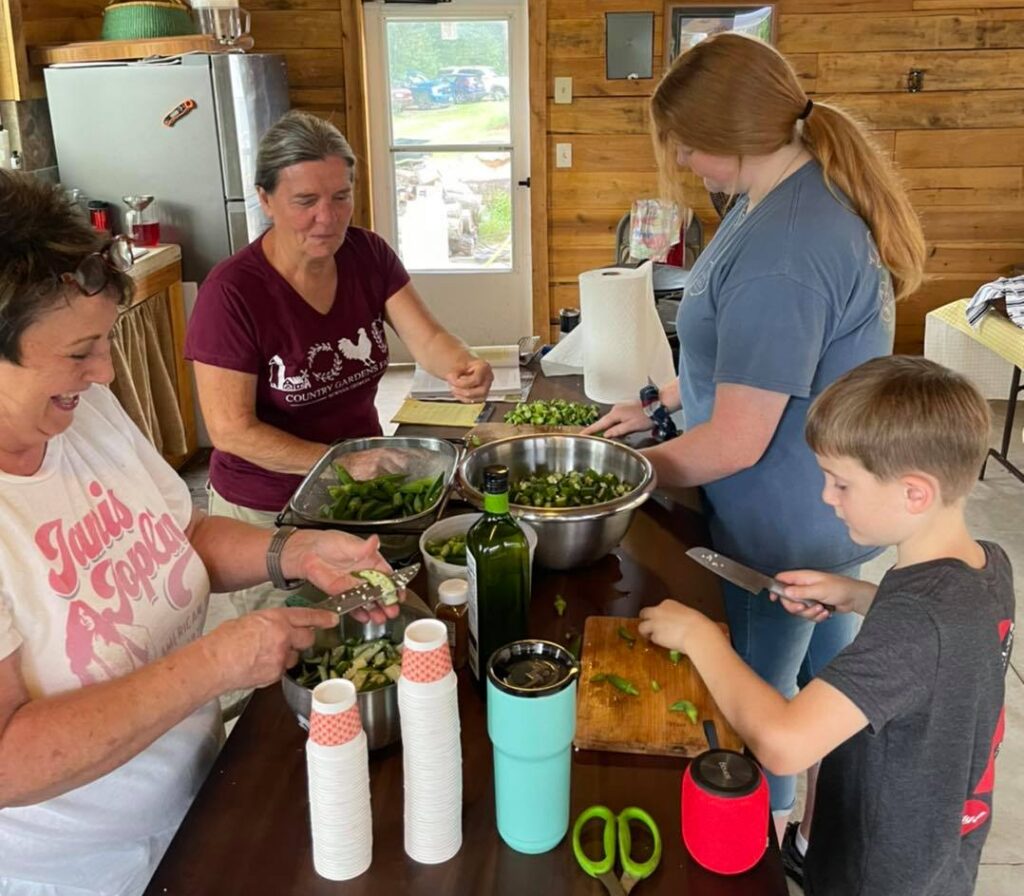 September 7, 2015
Frittatas are an easy way to change up your breakfast if you tend to get into the rut of eggs and sausage or bacon every morning.  […]
August 1, 2015
Lemon grass is a tropical grass meaning that for our garden here in Newnan, Georgia that we have to replant each year.  It can be […]
July 23, 2015
Ingredients 6 slices of bacon, cut into inch long pieces 1/2 cup onions diced 1 teaspoon minced garlic 1 pound green beans, snapped or cut into […]
July 12, 2015
Ingredients: 1 large clove  garlic 1 large bunch  Italian flat leaf parsley 2 cups  chopped dandlion greens 1/2 fresh squeezed lemon juice 1/2 cup  pine nuts […]
July 8, 2015
Salad Ingredients: 1 package Linguine Noodles, cooked, rinsed and cooled 1/2 head sliced Napa Cabbage or more to taste 1/2 head sliced purple cabbage or more […]
July 8, 2015
Ingredients: 1/4 cup Olive Oil 1 large Onion (diced) 1 Red Pepper (chopped) 4 cloves Garlic (minced) 3 oz Bacon [3-4 slices] (cut into pieces and […]