Raw Milk
Towards the end of the year in 2008, Joseph Cunningham started a small dairy operation. He wanted fresh, healthy milk for his family and the local community. Today, he and his wife Ashley have a small herd of Jersey and Jersey Cross breeds that we milk once a day. Our cows are on pasture 24 hours a day, and only fed a non GMO non soy feed when we bring them into milk. Our pastures are never sprayed with pesticides, herbicides, or chemical fertilizers.
Our cows are fed an all natural feed
Consisting of no GMO's no Soy, no hormones, antibiotics, or animal by products. Our cows are 100% hormone free and antibiotic free. The only time we would ever give any medication is to save the life of a cow in extreme situations. That cow would be removed from the herd.
We have a Jersey Bull on our farm that our cows are bred back to. They are dried off two months before they are due to freshen. The calves are left on the mama cow for as long as possible to give them the best start in life.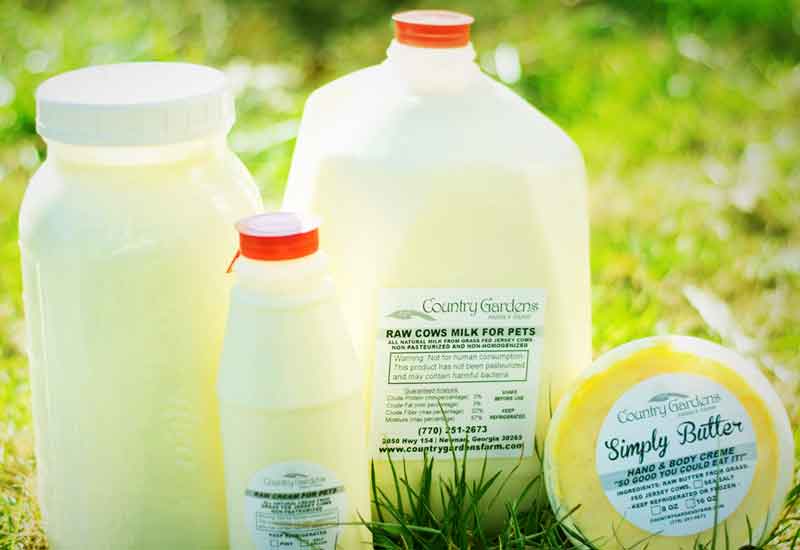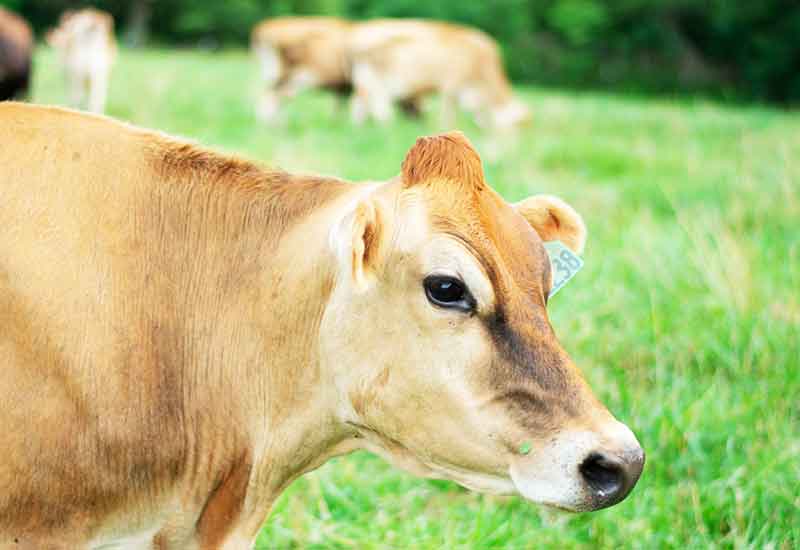 We believe that with a product like this
Quality and safety are our number one priority. We have a 150 gallon chill tank that the milk is poured into and quickly chilled to under 40 degrees. Then it is poured into plastic containers.
Under the Georgia law our raw milk is labeled as PET MILK. We sell it at our farm stand through our CSA and also at the Peachtree Road Farmers Market on Saturday. See farmers market for times . We truly enjoy what we are doing and hope you do as well.
Are you receiving our weekly e-newsletters? They include a link to the current week's order form, plus cool information like a favorite recipe or two, our latest classes and workshops, plus news and photos of the farm. Click here to sign up for our weekly e-newsletters.
We post weekly availability of our milk and eggs in the E-newsletter. You will find information about our weekly Milk and EGG CSA when it is time to signup in the newsletter as well