Free Range Eggs
Our eggs come from healthy, happy laying hens. They are fed an all natural Non GMO Non Soy feed with no hormones, antibiotics, or animal by products. Our feed is enriched with added Omega-3s, so that our eggs are high in beneficial Omega-3 fatty acids.
Our hens are on open pasture 24/7 with access to a large, covered mobile hen house.
We never use any pesticides, herbicides, or chemical fertilizers on our pastures.
We collect the eggs daily, and wash and crate them for sale here at our farm. We never use soaps when washing eggs in order to preserve their protective coating.
Eggs are sold through our CSA as well as on Fridays and Saturdays at the farm stand and our farmers market location.
Call for availability 770-251-2673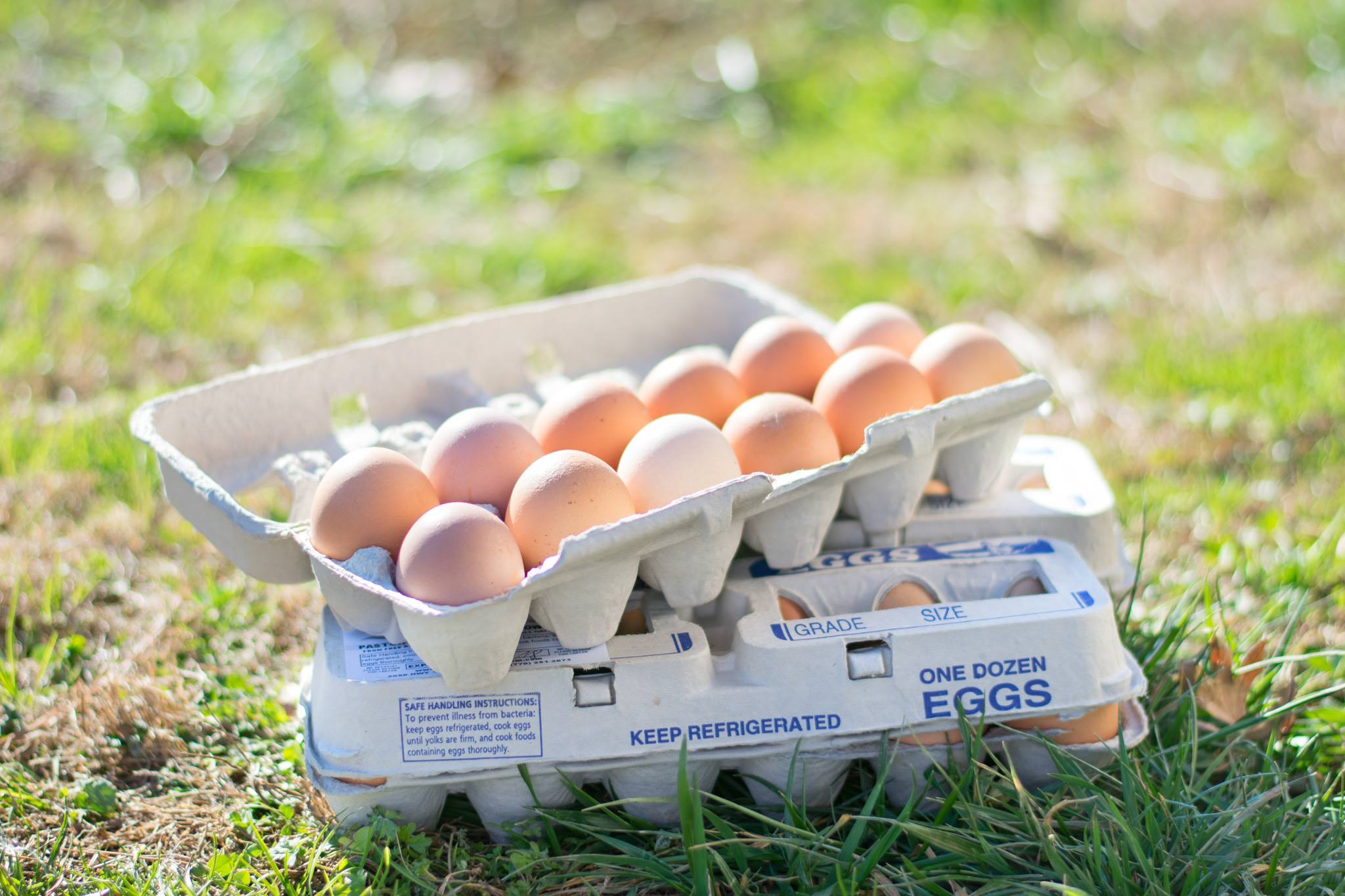 Are you receiving our weekly e-newsletters? They include a link to the current week's order form, plus cool information like a favorite recipe or two, our latest classes and workshops, plus news and photos of the farm. Click here to sign up for our weekly e-newsletters.