About Our Farm
At Country Gardens Farm, we work over 150 acres of rich and diverse family farmland to bring you fresh, natural products. Our year round selection of Vegetables are Certified Naturally Grown and produced to the highest standards. Our cattle, pigs, and chickens are raised on pasture all the time and are never given antibiotics or hormones. Learn more about our grass fed beef, pasture raised pork, and pasture raised chicken and their many health benefits.
We raise happy hens that graze all day on grass as nature intended. They produce delicious eggs that are rich in omega 3 fats. If you've never eaten a free-range egg from Country Gardens, you don't know what you're missing! They taste better, are good for you, and are available year-round. Got milk? Our dairy cows enjoy pasture that is chemical-free and are never given hormones or antibiotics. Take a moment and learn more about our raw milk.
Our commitment to good wholesome food is continually expanding. We invite your questions and encourage you to get to know where and how your food is grown. We hope you'll visit us at the Peachtree Road Farmers Market or stop by the Farm Stand in Newnan on Fridays and Saturdays.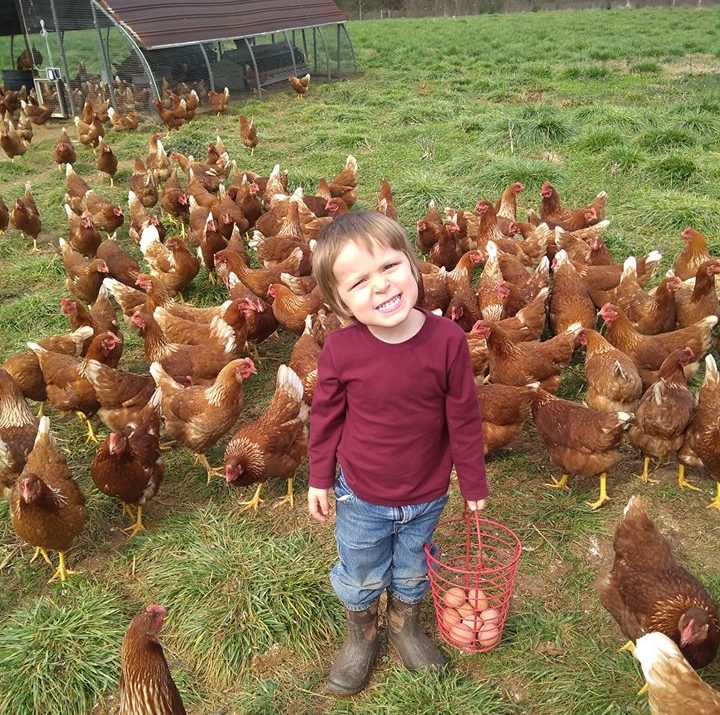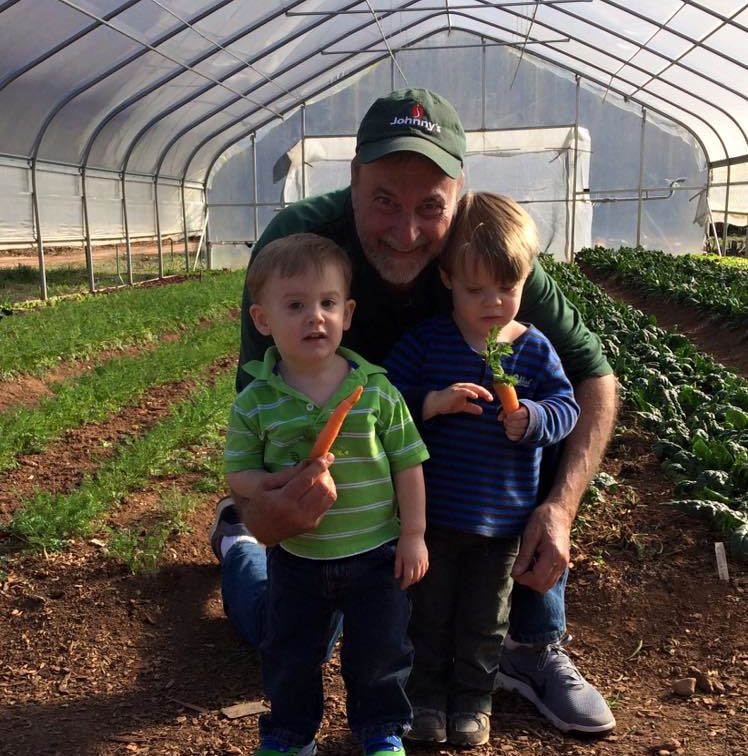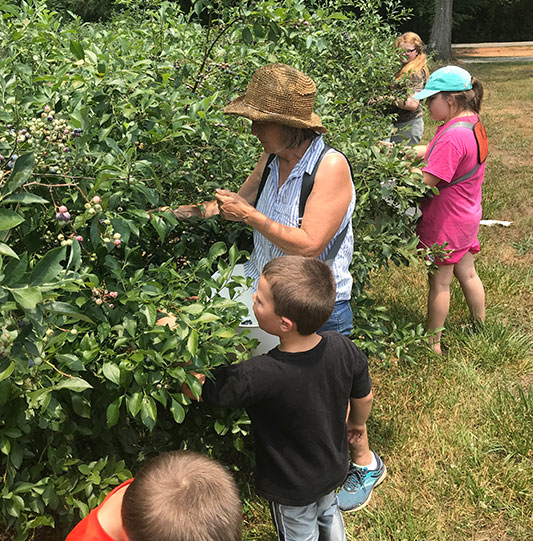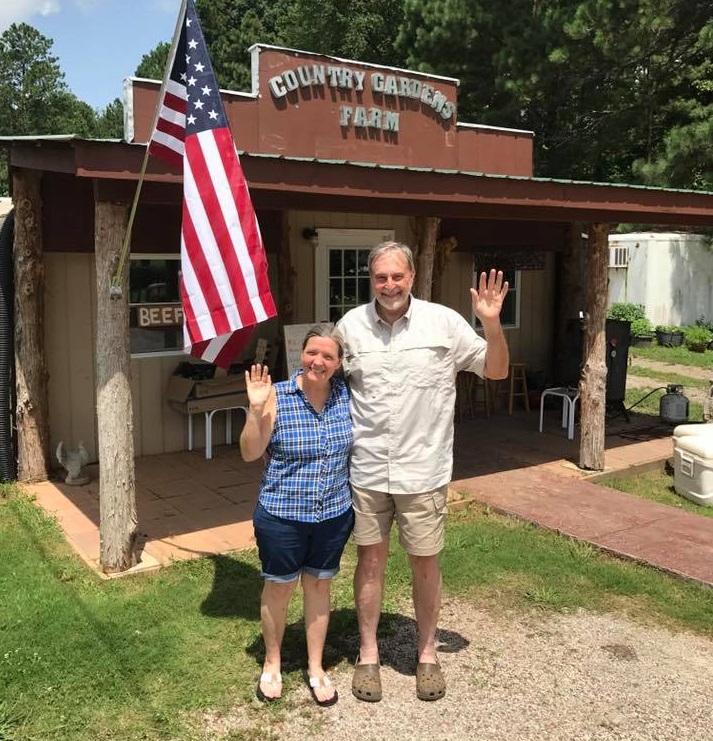 The Cunningham Family
My name is Mike Cunningham. I'm an Organic Farmer and Horticulturist from Newnan, Georgia. I have a degree in Horticulture from Abraham Baldwin Agricultural College in Tifton, Georgia, and over 40 years of experience farming and managing a nursery. Along with my wife Judy and our 4 sons, we farm on land that has been in our family for 3 generations. I have made numerous presentations to Garden Clubs, Master Gardeners, and Professional Nursery Groups over my career. Both my wife Judy and I have a passion for teaching people to grow, cook and preserve good food.
My wife Judy grew up on a farm in Newnan, Georgia, participating in 4-H club and working on her family's farm. She pursued a Home Economics degree from Georgia College. She was a program assistant for the University of Georgia Extension Service and taught school for several years. Judy has raised and home-schooled 4 sons and has worked with Mike in the nursery and farming operations. She has had years of experience growing, cooking, and preserving good food.
Our garden is 2 acres and growing. We also have numerous pastures where we raise beef and dairy cattle, pigs, and poultry. We sell raw milk, pasture raised eggs, grass fed beef, pasture raised pork, pasture raised chicken, garden produce, plus much more at our Farm Stand location in Newnan, Georgia.
My son, Joseph Cunningham, and his wife Ashley produce the high quality proteins at Country Gardens Farm, including our grass based raw milk, pasture raised eggs, pasture raised pork, grass fed beef along with long time family friend John Alexander, and now pasture raised chicken along with brother Justin Cunningham. James Cunningham grows and harvests our seasonal blueberries, and also provides exceptional landscaping services to many local customers. It's truly a family affair!