Shop at the Farm Stand
The farm stand is open Fridays and Saturdays, from 9:00 am to 4:00 pm.

Country Gardens Farm
2050 Hwy 154 Newnan, Georgia 30265

For assistance, please call the farm at 770-251-2673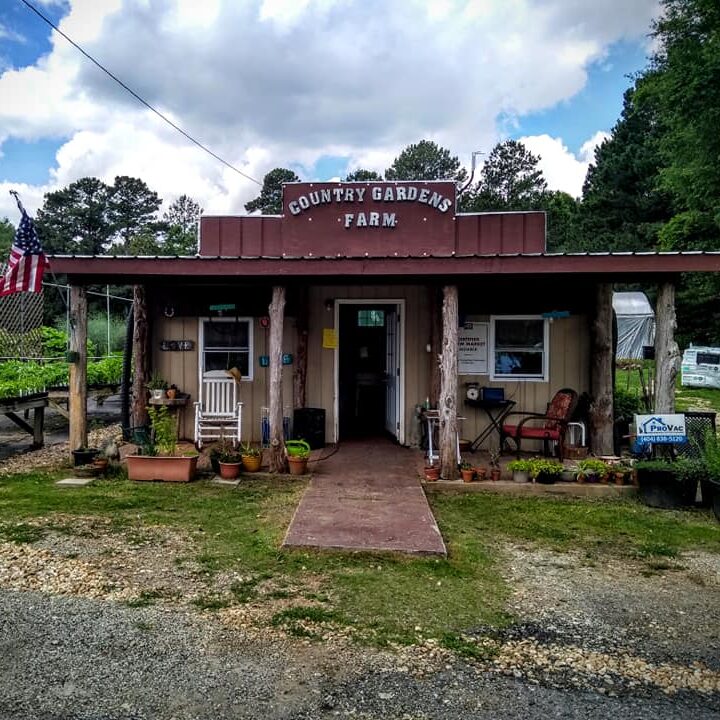 Walk-In Sales/Self Serve
If you would like to stop by our farmstand to see what we have available, it is best to come on a Friday or Saturday when we can assist you.
It is possible to come by the farm stand and buy from the items that are available but most items will be reserved for our CSA members during the week. Please call ahead if you are not familiar with how to use our self serve walk in system. 770-251-2673
The farmstand is open Monday through Saturday from 8:00 till 7:00 for Self Serve. Be aware that some items are marked Reserved for our CSA customers. We are always there on Friday and Saturday from 9:00 till 4:00 to assist you.
Meat, Milk and Eggs are in the refrigerators/freezers labeled Available. Soaps, garden supplies, and other non-refrigerated items available for "Walk-In" sale will be on display in the farm stand.
Special Note for Walk-Ins: We DO NOT always have every item available for "Walk-In" purchase, so please know that by taking an item from the Reserved and pre ordered coolers, you are taking an item that has been promised to another customer.
Instructions For Self Serve
There are envelopes on the table in the back of the room. Write the items that you are purchasing and the price on the envelope. Put your check or cash in the envelope and drop this into the black payment box. Instructions are also written on the black board next to the payment box.