Collard Greens and Cranberries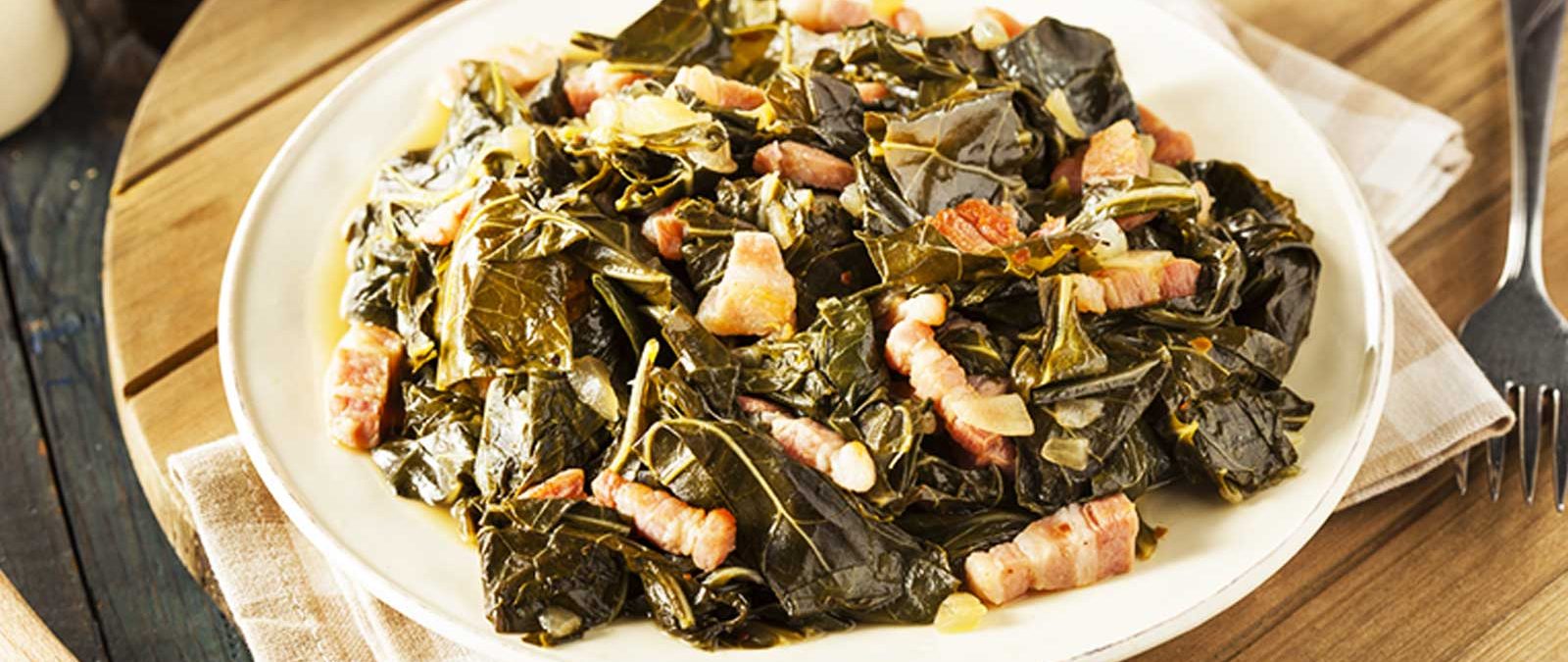 Adding cranberries to collard greens may sound a little different but it is really very tasty. This dish is a great way to get more greens into your diet. It's good with most meats but especially with Country Garden Farm's porkchops.. Really yummy!
Ingredients for Collard Greens and Cranberries
1 bundle collard greens (Should make about 6-8 cups chopped)
1 tablespoon oil (I like to use coconut oil, but olive or avocado oil work great too)
3 onions, cut in half and sliced into thin slices
3 garlic cloves, minced
Salt to taste
1/2 cup dried cranberries
Optional: If you really want to add flavor fry some bacon and use the drippings for your oil. Then crumble the bacon over the finished dish.
How to Make Those Collard Greens
If you don't like the hard stem go ahead and slice those out. It's quicker if you can stack several and use a knife to cut them out.
Take that stack of 2-3 leaves and roll them up like a cigar. Slice them into very thin ribbons. When finished go ahead and put these into a big bowl of water and pat them up and down to remove any grit they may have. Remove them from the water and check. If you still see any grit pour that water out and repeat. If not go ahead and drain the water off the collard greens.
In a large skillet heat oil over medium heat. Add your onions and saute for about 20 minutes or until they are caramelized, golden brown. Now add the minced garlic and continue stirring for a few more minutes till it turns a golden brown, being careful not to burn it.
In a boiler or skillet with a lid add your greens with about 3 cups of water. Bring to a boil and let cook for about 8-10 minutes, or until the greens are tender and are still bright green. Drain and set to the side.
Add your collard greens to the onions. Salt to taste.
Stir in the cranberries and on medium heat cook for another 2-3 minutes until heated through.
Serve as is or dress with a little pepper sauce.