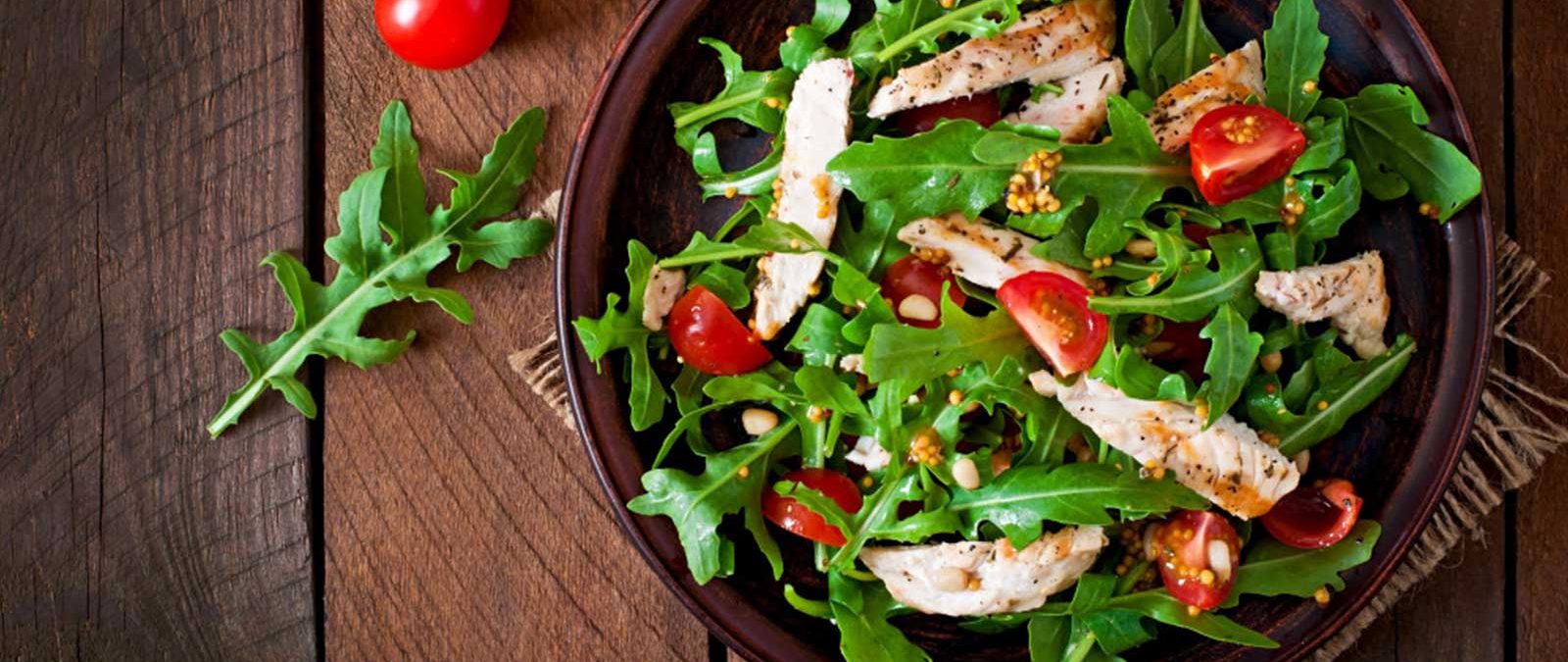 A great salad to make at the beginning of your week to have for healthy meals throughout the week. You can adjust this recipe depending on the ingredients that are in season and that you have available.
Ingredients for Salad

1 head broccoli, about 2 cups chopped
1/2 head cauliflower, about 2 cups chopped
1/2 head red cabbage, about 2 cups chopped
5-6 kale leaves, about 2 cups chopped
1 apple, chopped
2-3 carrots, depending on size, about 1 cup chopped
1/2 cup parsley
1/3 cup roughly chopped nuts (i like pecans or almonds)
1/3 cup dried cranberries
2 tablespoons sunflower seeds
Ingredients for Dressing
2-3 cloves crushed garlic
1 tablespoon grated ginger
Lemon juice from 1-2 squeezed lemons, 1/2 cup
1 teaspoon dijon mustard
1 teaspoon honey
1/4 cup EVOO
Salt & Pepper to taste

How Do I Make It
Put all chopped veggies and apple into the food processor and pulse until you have chopped them fine. You will need to do this in batches to be sure they all get chopped well.
Pour all finely chopped veggies into a bowl and stir in the nuts, sunflower seed and dried cranberries.
Combine all the ingredients for the dressing and pour over the salad. Toss well.
Delicious to refrigerate and enjoy through the week.