The Teaching Garden
One thing Judy and I have noticed about all the people who come to our farm. They want to eat healthy and they have come to our farm to find the source. Often they are not familiar with all the vegetables that we grow but they have a desire to learn. Some want to grow some of their food and some are happy for us to grow it for them. Either way they know that fresh organic local food is what they want.
What this project The Teaching Garden would do is give us a pavilion where Judy could have more room for cooking and preserving classes and Mike could teach part of his vegetable gardening classes under cover before moving out to the garden beds to give hands on demonstrations. The small garden beds would be an inspiration for someone that wanted to grow some of their own food because they would be more like a backyard garden than our vegetable fields are. We also want to improve our parking, add a bathroom and lighting for evening events.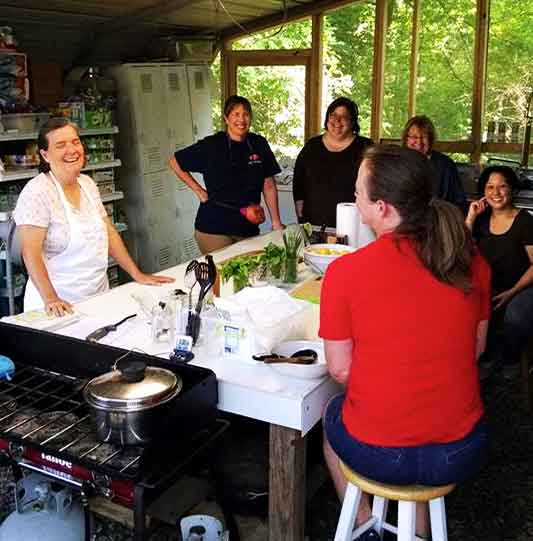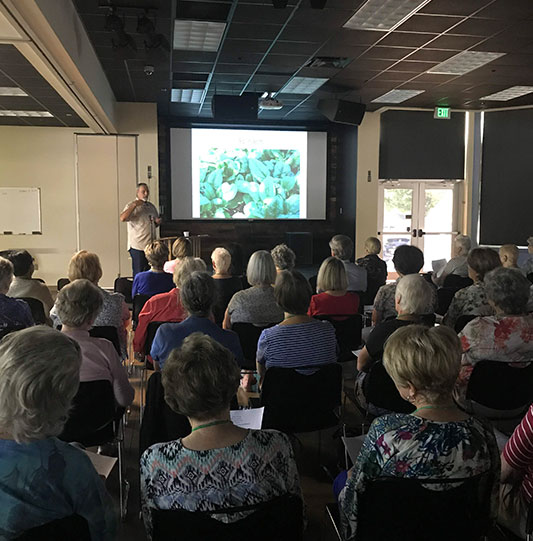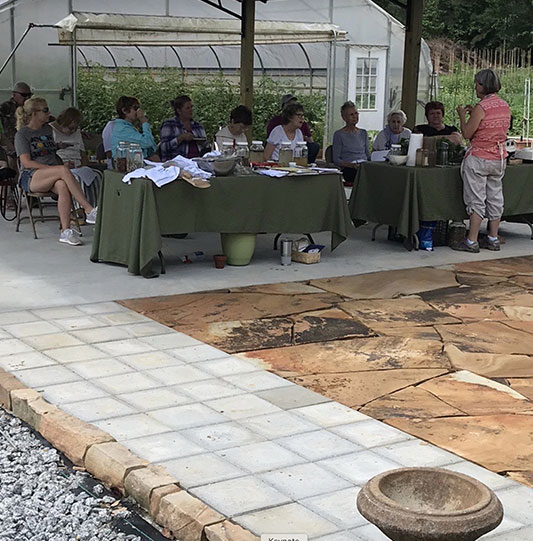 The whole idea behind why Judy and I started the Teaching Farmers is to pass on the information that we have on Growing, Cooking and Preserving Good Food. We have been doing this for several years now but we want to do more. We want to increase the number of classes we offer on the farm. We want to reach out to schools, garden clubs and other organizations in our community to teach them about Good Food. We want to offer evening classes and Farm to Table dinners. We plan to do more on our YouTube Channel, blog, newsletters, and social media to spread the word about Growing, Cooking and Preserving Good Food. There is an Ebook and online course coming out in February and we plan to do more.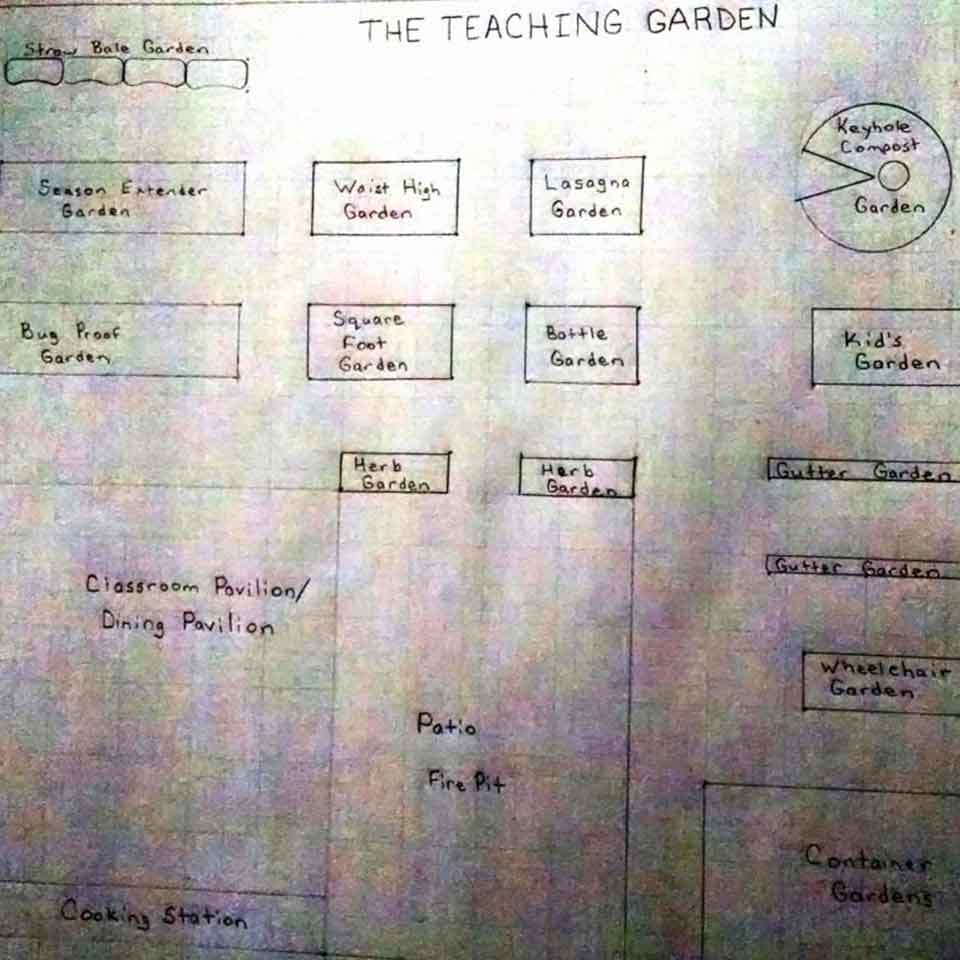 Here is a complete list of the gardens that we will be building.
In our new teaching garden we want to build garden beds for different uses. These garden beds would be small enough to fit in a backyard or the examples of the container gardens could be used on a deck or patio. We will provide plans for each one of these different gardens and show how they can be used. Below is a list of the garden beds along with their uses we plan to build.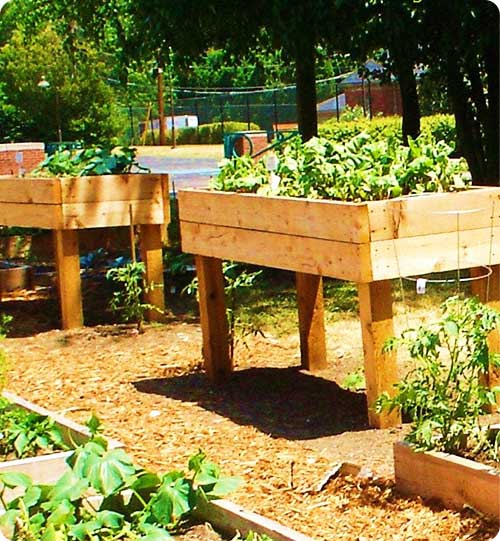 Wheelchair Garden Bed
This garden bed is built on legs so that it is usable to anyone in a wheelchair to plant and harvest vegetables.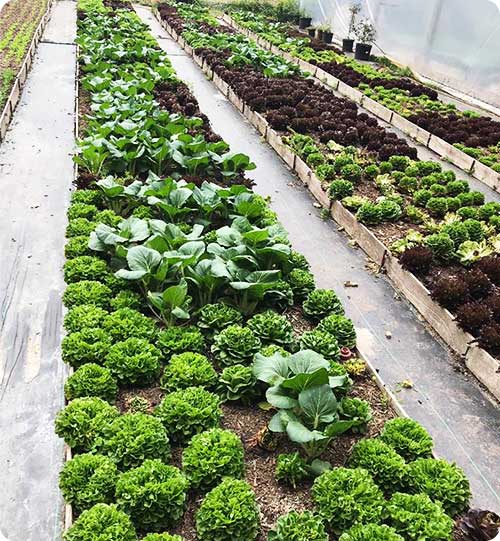 Keyhole Garden
This is a round garden that is accessed by an opening on one side to the center of the circle. It will also feature a compost bin in the middle of the garden that weeps nutrients into the garden bed.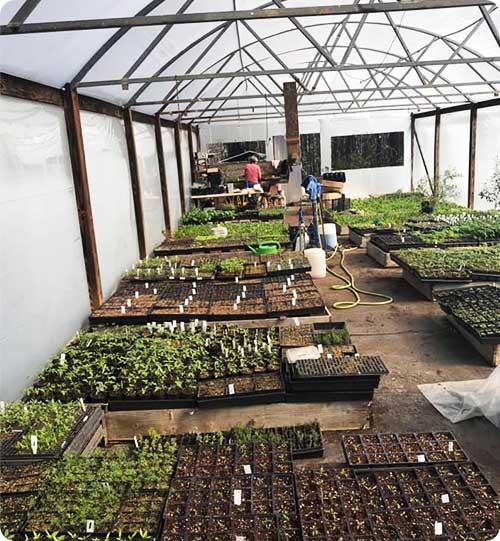 Vertical Gardens
All kinds of vegetables grown on trellises to save space and allow maximum light absorption.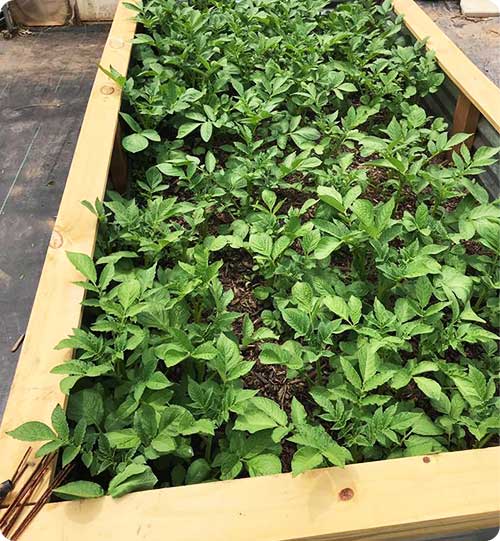 Square Foot Gardens
Using techniques for maximum production from the author of the book square foot gardening, Mel Bartholomew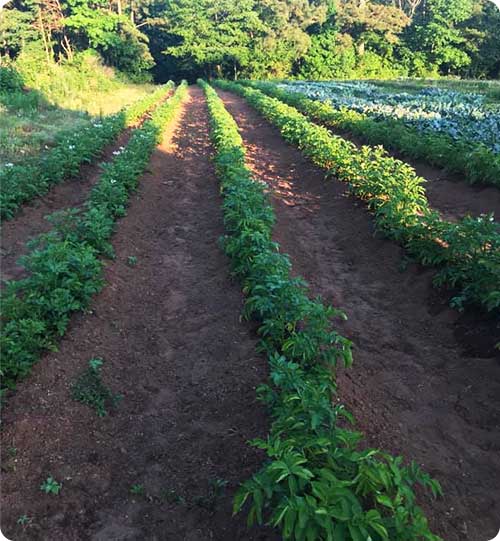 Gutter Garden
Growing Strawberries and other plants in an aluminum Gutter set waist high above ground.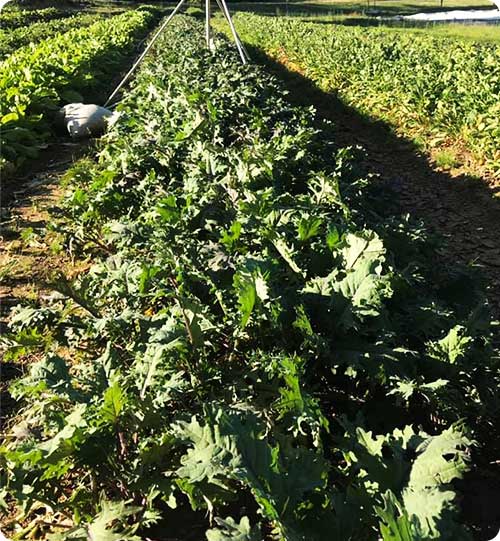 Waist high Garden
A garden built to minimize bending over in the garden.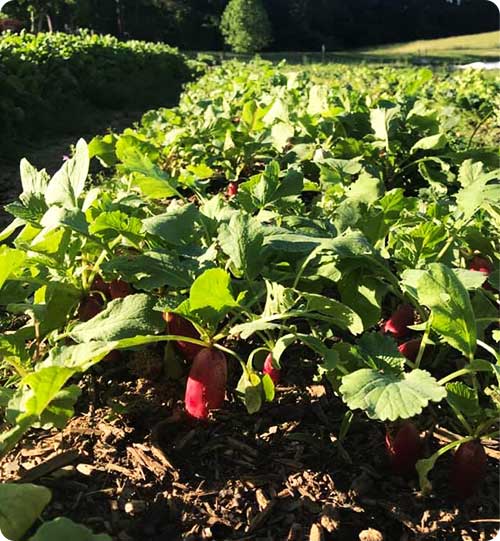 Lasagna Garden
A garden where instead of using soil you layer different organic materials until you have a rich base to plant your vegetables in.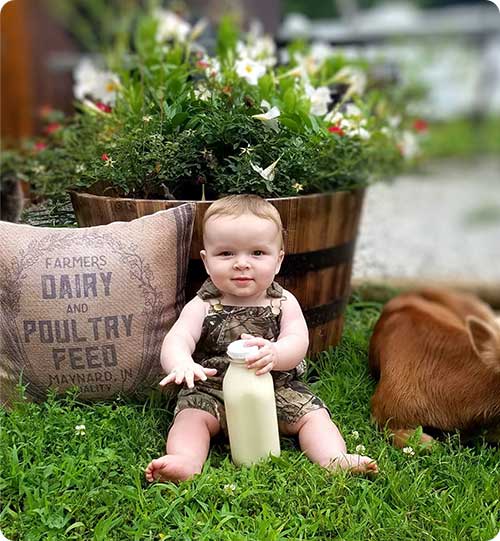 Kids Garden
A garden where you grow vegetables that have a different color or shape that will spark the imagination of young gardeners and get them interested in growing some of their own food.
Examples of some of these vegetables would be Purple Kohlrabi, Purple Carrots, Orange Cauliflower, Jelly Melons, Herbs that have different smells, Yard long beans, Plants with edible flowers, and more.
Self Watering Containers
Built with a reservoir of water below the soil to extend the time between refilling the reservoir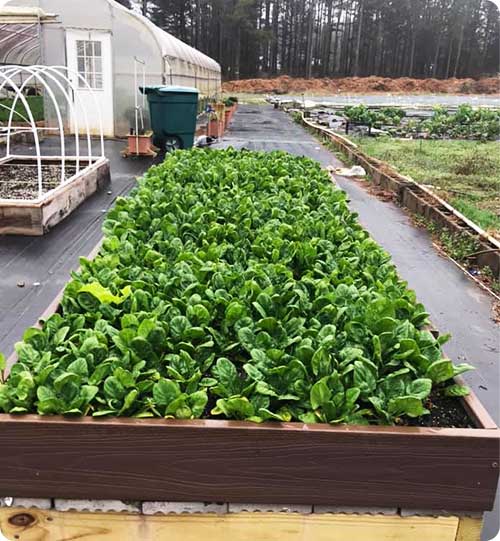 Season Extender Garden
A garden that lets you garden year round.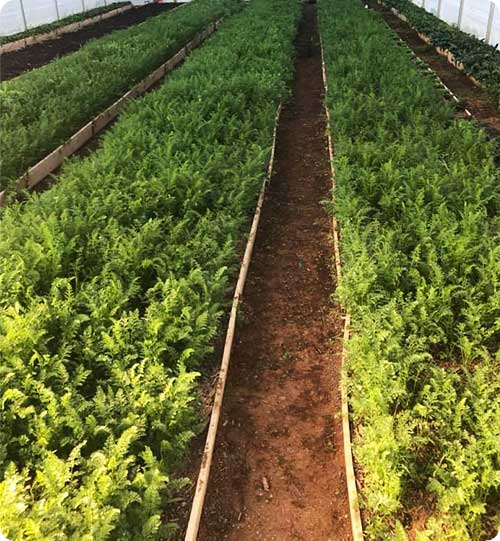 Bug Proof Garden
A garden bed covered to exclude the insects. Good for certain types of vegetables.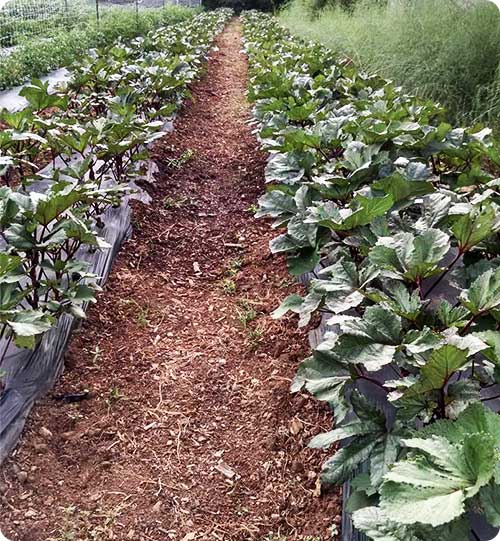 Container Gardens
All types of pots and containers to grow vegetables in.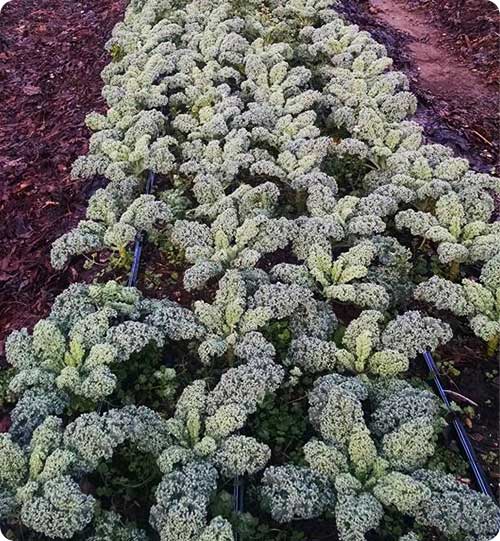 Straw Bale Gardens
Vegetables growing in bales of straw.
These are some of the different types of garden beds that we would teach from with our on farm classes, and online .
We also want The Teaching Garden to be available to artists for inspiration. Photography, painting, drawing and pottery making are some of the arts' we want to encourage in the teaching garden.
Meetings under the pavilion for different community events would also be encouraged.
Having people here for a longer period of time and in the evenings will necessitate some lighting, improved parking area and a bathroom that is convenient to the garden area. We plan to put in a composting toilet, gravel in the parking area and lighting in the pavilion and parking area.
We will charge for some of our on farm classes and dinners as well as our E-Books and online courses to make The Teaching Farmers sustainable. But we will also have many tours and classes monthly that will be free to schools and other nonprofits in the community. All of our weekly posts to our blog, YouTube channel and social media pages will be available to everyone.
To hold our cost down we plan to do all the work in building the pavilion and garden beds with our staff we have at the farm. We plan to work on The Teaching Garden through the upcoming year of 2017.
We would like to use as many recycled and repurposed materials as possible for our project. We need brick pavers or bricks and blocks, wood that is not treated, shingles, colored glass bottles, trellises, patio heaters, outdoor fans, outdoor fire pit, nails, screws and other building materials, composting toilet and outdoor kitchen equipment.
If you have any of these items you would like to donate or sell please contact me, Mike Cunningham, at mikec@countrygardensfarm.com