Shiitake Mushrooms
The shiitake mushroom is an edible fungus native to Asia. Other common names for the shiitake mushroom are Japanese mushroom, Oakwood mushroom, and Black Forest mushroom.
There are many health-promoting properties of shiitake mushrooms. Used for over 6000 years in Asia, shiitake mushrooms are quickly being recognized as one of the most healthy foods we can eat. Extracts of the mushroom are increasingly being used in a variety of herbal remedies.
Some of the health benefits are:
Immune system support
May aid in lowering cholesterol levels
Excellent non-animal source of iron
May aid in the prevention of cardiovascular disease
We grow our shiitake mushrooms on hardwood logs in a woodland environment. No chemicals, such as pesticides, herbicides, or synthetic fertilizers, are used in the production of Shiitake mushrooms.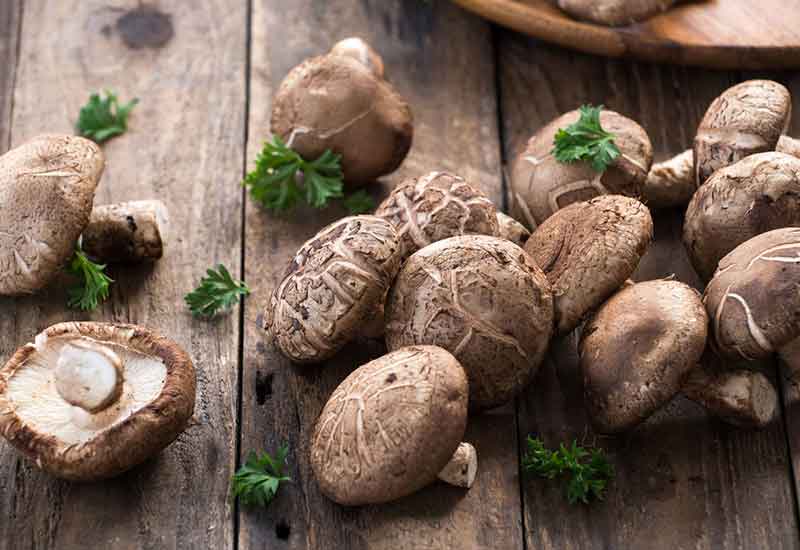 The growth rate of these beneficial mushrooms can be unpredictable.
We also hold classes at the farm where students inoculate Shiitake mushroom spores into Sweetgum logs and learn how to grow their own Shiitake mushrooms!
Are you receiving our weekly e-newsletters? They include a link to the current week's order form, plus cool information like a favorite recipe or two, our latest classes and workshops, plus news and photos of the farm. Click here to sign up for our weekly e-newsletters.