Grass Fed Raw Milk
Towards the end of the year in 2008, Joseph Cunningham started a small dairy operation. He wanted fresh, healthy milk for his family and the local community. Today, he and his wife Ashley have a small herd of Jersey and Jersey Crosses. We choose Jersey and other heritage breed cows for their superior milk quality, and choose to milk only once per day as it is less stressful for cows (and people!). We never use any hormones or antibiotics on any of our cows unless it is a life threatening situation, in which case the cow would be removed from the herd.
Our cows are on pasture 24/7, and only fed a non-GMO and non-soy feed during milking to keep everyone content. Our pastures are never sprayed with pesticides, herbicides, or chemical fertilizers, and in the winter we supplement with a locally grown, high quality, fermented hay that produces a far more nutritious milk than typical grass hays. We breed our cows year round to our registered Red Angus bull to help maintain a steady milk supply for our customers. Calves are allowed as long as possible with their mothers to ensure their health and well being, and are then raised out on pasture for our Grass Fed Beef program.
Want to subscribe to farm fresh milk every week? Click Here!
High quality, grass based milk
Our cows are primarily grass fed and are on pasture 24 hours/day. Grass fed dairy is extremely nutritious, and our milk is non-pasteurized and non-homogenized, meaning that it is raw and just how nature intended (just be sure to give it a good shake before drinking!) Click Here to learn more about raw milk and its many health benefits. Please note that in the State of Georgia, raw milk is not legal for human consumption, so raw milk must be labeled for "pets".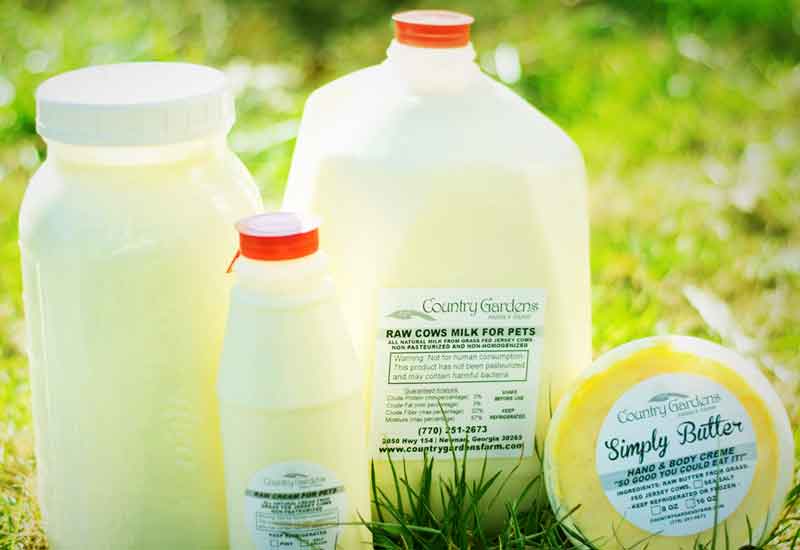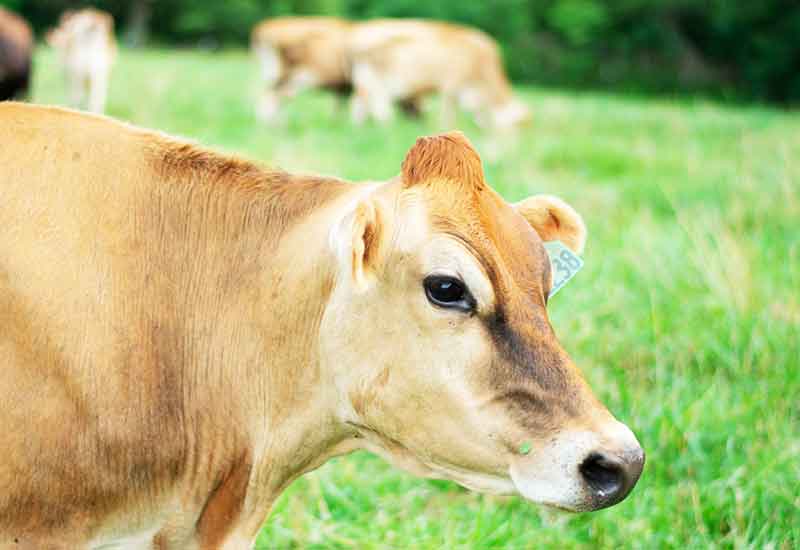 Quality and safety are our number one priorities
Milk handling and safety are very important to us. Being a small dairy is beneficial as we get to know each cow personally and have the time to clean and inspect each cow before milking. After sanitizing each cow, we milk in to completely enclosed and sanitized stainless steel buckets using vacuum pressure, then transport the milk to our 150 gallon stainless steel dairy chill tank where the milk is quickly chilled to under 40 degrees. From there, the chilled milk undergoes no processing, and is bottled fresh from the cow for our customers.